Children's Vision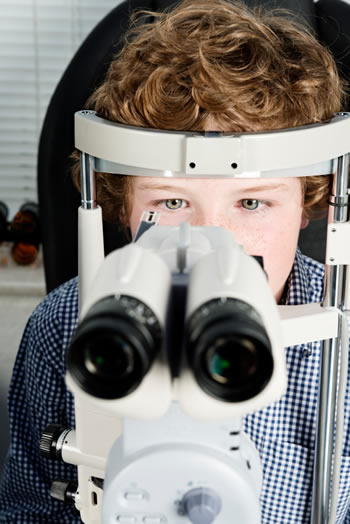 Vision is more than just sight.
Vision can affect learning in many ways. Approximately 80% of learning information is presented visually. A vision problem vision can seriously reduce their ability to achieve to his or her potential.
The most common visual problems with children are:
Short sightedness – problems seeing in the distance
Long sightedness – problems seeing close up
Astigmatism – where the shape of your eye is more 'football' shaped, created distortion in both distance and near vision
There are many other signs to be aware of that may cause your child visual problems, they include:
an eye turn
frequent blinking
red or watery eyes
sensitivity to light
difficulty concentrating
covering or closing one eye
difficulty learning to read
complaints of headaches, blurred or double vision.
At Midwest Optical, assessment of your child's vision includes the following -
EYE HEALTH

VISUAL ACUITY AND REFRACTION

EYE MOVEMENT SKILLS

FOCUSING ABILITY
Children can be seen for an eye test from as young as six months of age. It is recommended that children have an eye test from the age of two to three years.